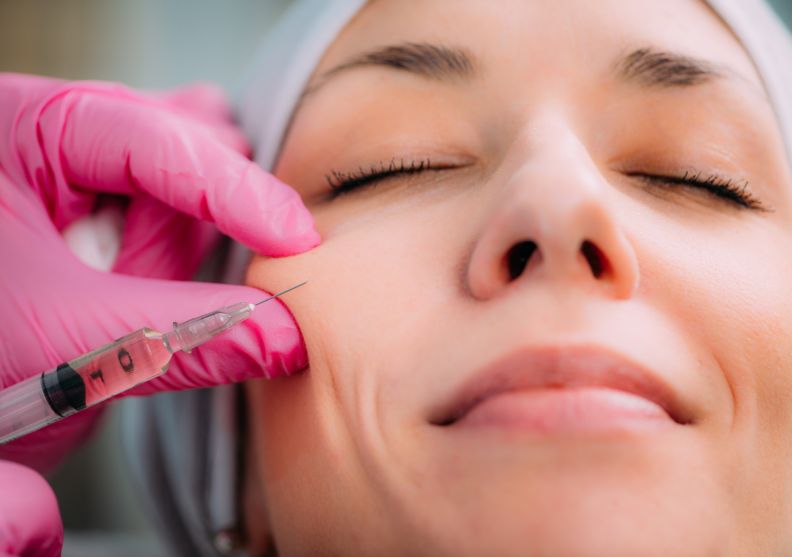 The cheeks are often one of the first parts of the face to show signs of aging. Increased skin laxity and the loss of fat in the area can cause your midface to look less youthful. The good news is that you don't have to go under the knife to turn back the hands of time. Cheek filler, or dermal filler for cheeks, is a non-surgical procedure that restores lost volume while creating a more youthful appearance.
Why Choose Cheek Filler for Facial Rejuvenation?
One of the great things about cheek fillers like Juvéderm is that they don't require any incisions, causing little to no discomfort. Dermal fillers involve injecting FDA-approved hyaluronic acid into the treatment area to create a fresh-faced look with very little risk or expense compared to surgical alternatives.
Cheek filler treatment takes as little as 20 minutes. That's right – you can rejuvenate your face during your lunch break! Unlike other cosmetic procedures, there's no lengthy recovery period after cheek filler injection either. You can return to work or nearly all other activities right away.
What Do Cheek Filler Injections Feel Like?
You'll likely feel a pinching sensation as the needle pierces your skin, followed by a sense of pressure as the injectable goes in. However, a topical anesthetic can be used to help avoid any pain. Many fillers actually contain lidocaine to ensure the process is as comfortable as possible.
When Will I See Results From Cheek Filler?
Great news – you'll see results immediately! You may experience minor swelling and discomfort, which subsides within a week or two, after which your final results will be evident.
Am I a Good Candidate for Cheek Filler?
Nearly all adults are eligible for dermal fillers. You should be in generally good health and have realistic expectations about what cheek filler can achieve.
Where Is the Best Place for Cheek Filler in Columbia?