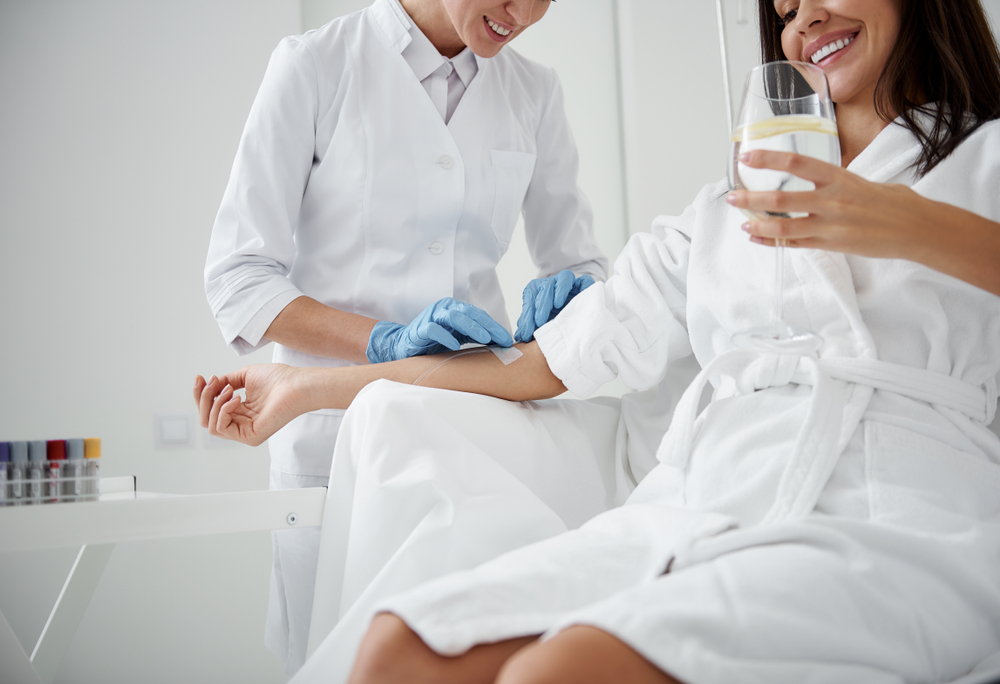 IV Hydration & Vitamin Therapy in Columbia
Vitamin IV therapy, also referred to as intravenous micronutrient therapy, administers a relatively high dose of minerals, vitamins and vital supplements directly into your bloodstream directly.
While your body ordinarily absorbs nutrients slowly over time, vitamin IV therapy allows it to rapidly absorb nutrients at higher doses.
What Can IV Hydration & Vitamin Therapy Treatments Help With?
Vitamin IV therapy has been promoted as a treatment for several medical conditions over the past few decades.
Some of the issues that proponents claim IV therapy will treat include:
Fatigue
Fibromyalgia
Diabetes
Asthma
Depression and Anxiety
Migraines
Withdrawal
Hangovers
Dehydration
Cardiovascular disease
Types of Cocktails/IV Mixtures Offered
Rae offer customizable IV Nutrition and Vitamin like – the Myers' cocktail is the most popular IV mixture of vitamins and minerals, named after the doctor who first administered the treatment in the 1970s: John Myers. The Myers' cocktail includes:
2 to 5 mL of magnesium
1 to 3 mL of calcium
1 mL of vitamin B6
1 mL of vitamin B12
1 mL of vitamin B5
1 mL of vitamin B complex
4 to 20 mL of Vitamin C
IV Hydration & Vitamin Therapy Benefits
One primary benefit of vitamin IV therapy is that your body can receive proper hydration from the fluids it contains with our specialized IVs. This dehydration is believed to largely explain why people feel better after receiving our customizable IV treatments and therapies.
Another major benefit of Vitamin IV therapy is that it is an excellent way to supplement vitamins for people with digestive issues that otherwise prevent them from properly absorbing the nutrients in their food.
Choose Refresh Aesthetics for your amazing aesthetic experience! The team at Refresh has a mission in mind – to enhance your natural beauty so you look and feel your best. Contact us at 443-300-7571 to book your appointment with an experienced medical skincare specialist!