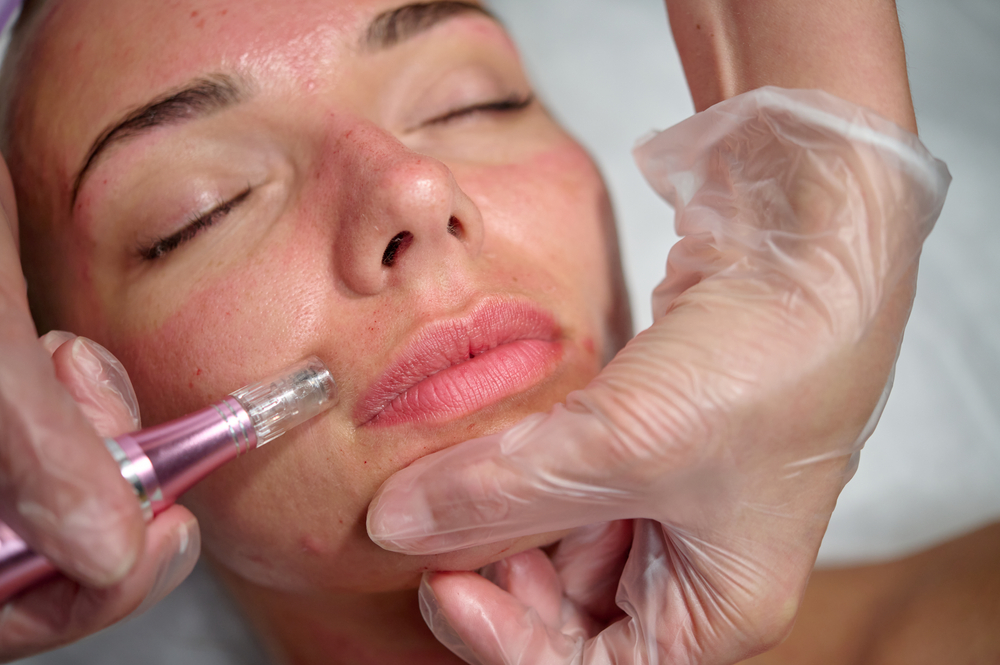 Microneedling in Columbia, MD
Your quest for flawless skin can be completed with microneedling, a skin rejuvenation treatment that allows your skin to heal from the inside out!
Why Choose Microneedling for Skin Rejuvenation?
A type of collagen induction therapy, microneedling has many benefits in addition to promoting your own production of collagen and elastin for more youthful looking skin. First, there is no downtime necessary afterward, so you can get back to your routine quickly.
Also, it's safe and effective for nearly everyone. Whether you want to address acne scars, signs of aging, enlarged pores, uneven skin tone, or one of many skin concerns this treatment can address, you can be sure to enjoy long-lasting results.
While the thought of needles can seem intimidating, you can rest assured that most people find this procedure to be comfortable. A topical numbing cream is applied beforehand to eliminate pain, and the needles are tiny.
Since everyone's pain tolerance is different, speak with your microneedling specialist before treatment if you're concerned about discomfort.
When Will I See Microneedling Results?
It takes time for the full effect to become evident after this skincare technique, so be patient. Your body is working hard behind the scenes to transform your skin. You can expect a noticeable improvement within a few weeks, with the final results visible within a few months.
Am I a Good Candidate for Microneedling?
You're likely a great candidate if you are an adult in good overall health. You should also have specific concerns this treatment can address, as well as realistic expectations about what it can achieve.
Where Is the Best Place to Go for Sensational Results From Microneedling in Columbia, MD?
Remarkable results from microneedling are just a phone call to Refresh away!
Contact us today at 443-300-7571 to book a consultation and find out how your skin can benefit from our aesthetic touch!