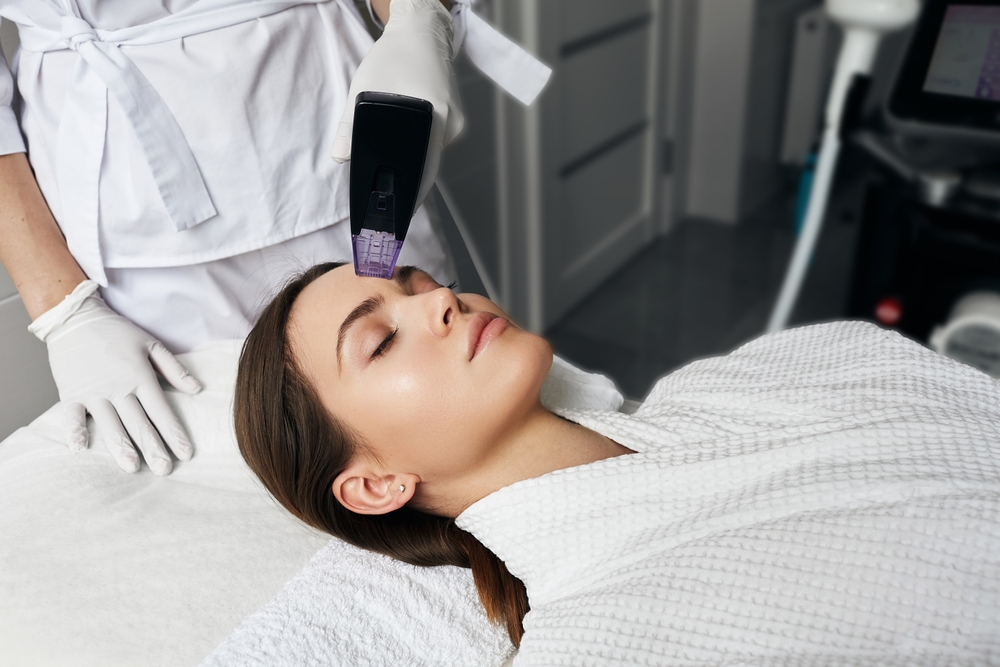 Morpheus8 for the Face in Columbia
On its own, microneedling can provide amazing anti-aging results. When combined with radiofrequency (RF) technology, you have a powerful duo called Morpheus8. If you're searching for a treatment that will help you look younger and feel more confident, look no further than Morpheus8.
Why Should I Choose Morpheus8 for Facial Rejuvenation?
Collagen is one of the vital building blocks of healthy, youthful skin. As you age, your body loses its store of this protein. As a result, you experience sagging skin as well as fine lines and wrinkles. Morpheus8 stimulates the production of collagen to firm, tighten, and overall improve your skin. 
If you're bothered by acne or acne scarring, you'll benefit from Morpheus8. This treatment can also address sun damage, reduce the size of pores, and improve the texture and tone of your skin. 
Many patients appreciate that this is a non-surgical procedure that provides subtle face lifting results without the need for recovery downtime.
How Long Can I Expect to Enjoy Morpheus8 Results?
There are some factors that can influence the longevity of your Morpheus8 results, such as your skincare regime, genetics, and lifestyle. Many patients enjoy their Morpheus8 results for one to three years.
Am I a Qualified Candidate for Morpheus8 for Face?
This is a decision you will make with a provider. As long as you are generally healthy and desire to significantly improve mild to moderate signs of aging, you should be a great candidate for this revolutionary treatment.
Where Should I Go for the Best Results From Morpheus for Face in Columbia?
Choose Refresh Aesthetics for your amazing aesthetic experience! The team at Refresh has a mission in mind – to enhance your natural beauty so you look and feel your best. Contact us at 443-300-7571 to book your appointment with an experienced medical skincare specialist!