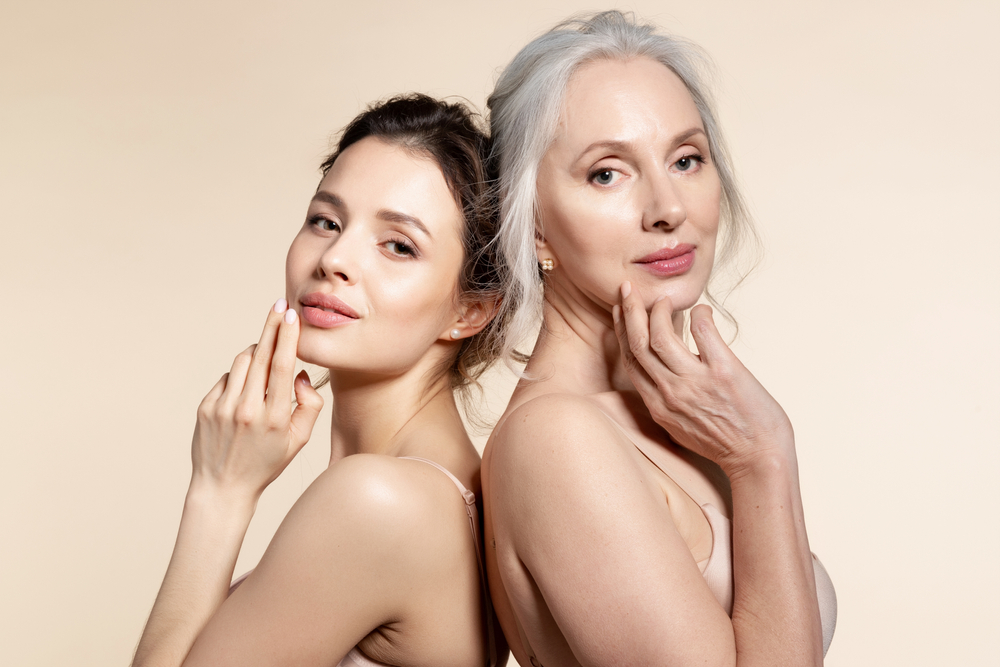 Non-Surgical Facelift in Columbia, MD
Whether you want a subtle lift or more noticeable results, a non-surgical facelift in Columbia, MD can do the trick. All you need to do is work with your provider to determine the best option for your needs.
Why Should I Choose a Non-Surgical Facelift for Facial Rejuvenation?
This type of procedure offers several benefits, including addressing fine lines, deep creases, and facial volume loss. They are quick with minimal discomfort or need for general anesthesia or a hospital stay. 
Additionally, it's a cost-effective option with temporary results, allowing you to "test out" a new look before considering surgery if you're considering a facelift.
What Are the Top Surgery-Free Facelift Techniques?
Address your concerns with your provider, as they can help you determine which option is best for you. Here are a few of the best options, and a combination of treatments is often possible.
Thread lift: An excellent choice for tightening sagging skin in the face and neck, resulting in a more youthful look. A thread lift offers minimal risks and downtime without the need for surgery or general anesthesia. Specially designed absorbable sutures are threaded into the skin providing structural support to lift it and pull it back and stimulating collagen and elastin production.
Dermal fillers: Smooth-gel injectables are versatile, providing definition, wrinkle reduction, and volume restoration in various areas like cheeks, temples, lips, and under the eyes. They are typically made from hyaluronic acid, including top brands like Juvéderm, Belotero, and Restylane).
Botox: Effectively reduces wrinkles, including forehead creases, frown lines, and crow's feet. By temporarily relaxing the targeted muscles, results become visible within one to two weeks and typically last three to four months.
Morpheus8 (RF microneedling): This procedure tightens and firms sagging skin by using microneedles to stimulate the skin's natural regeneration process. This boosts collagen and elastin production, enhancing skin structure and elasticity.
How Do I Prepare for a Non-Surgical Facelift?
How you prepare depends a lot on the type of procedure you choose. In general terms, you may be asked to stop or adjust certain medications, especially those that thin your blood. When you arrive at your provider's office, do so with clean skin with nothing applied such as lotion and makeup. 
You also need to be prepared to discuss your medical history. This will include your health conditions and medications / supplements you are currently taking. 
Before you proceed, your provider will need to know your aesthetic goals and what you expect so they can customize your treatment plan. Be sure to be upfront and honest with answers to any questions they ask to ensure the right option(s) for you is chosen.
What Is Recovery Like? When Will I See the Results?
While there is usually little downtime if any needed for recovery, you will be given specific aftercare instructions. Be sure to follow them carefully. 
The most common side effects for the options listed above include bruising, swelling, and some discomfort. These are usually minor and go away on their own relatively quickly. 
More often than not, you'll notice an immediate improvement, but you do need to give yourself time to heal. In many cases, it is possible to see the final outcome within a month.
What Is Recovery Like? When Will I See the Results?
Come to Refresh, where our mission is to provide you with safe, effective treatments designed to achieve natural looking results.
We offer a wide array of non-invasive services using only the most advanced technology and treatments. 
Rejuvenate and refresh with our skincare services to help you achieve a more youthful appearance.
Contact us at 443-300-7571 to book your consultation, and let's get started on this exciting journey together today!